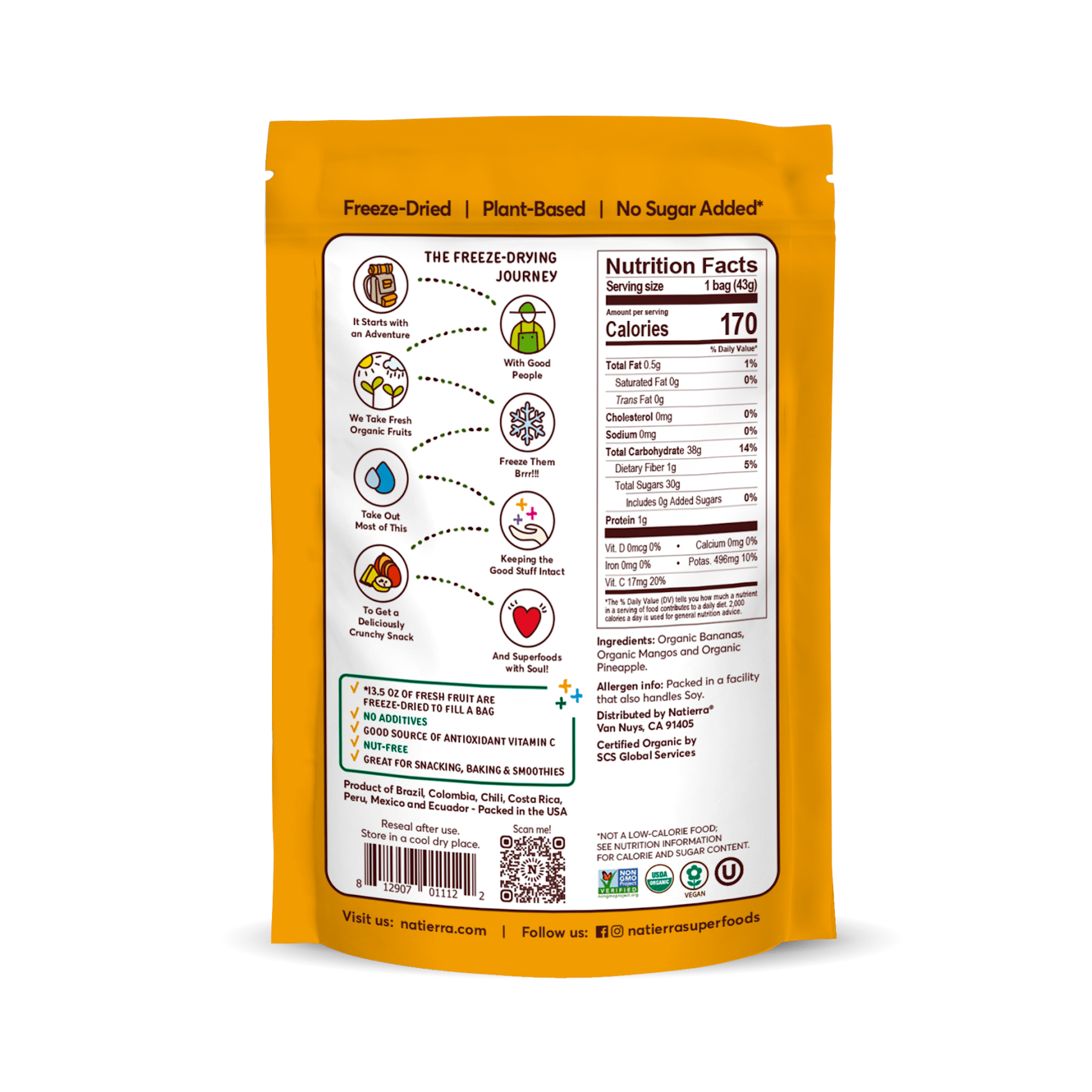 Organic Freeze-Dried Tropical Fruits
This wholesome snack starts with USDA certified organic bananas, mangos, and pineapple. These tropical fruits are sliced and freeze-dried, which removes most of their water and adds a crunch that makes them absolutely irresistible. Throughout the process they retain nearly all of the vitamins and fiber present in the fresh fruit.
Eat them from the bag or add to trail mix and cereal. Freeze-dried fruit can also be blended to create a powder that will add natural flavor, color or an elegant topping to baked treats.
Very Good!!
The Tropical Fruit was very tasty!!
Healthy snack alternative or make your own refresher beverage
I put some of the fruit in sparkling water and it is real good. I also eat them as snacks. I like this company.
3 MILLION MEALS & COUNTING!
We're invested in the countries & communities where we do business. In 2017 the Buy One Feed One program was founded, which provides a meal to a child with each eligible Natierra purchase. To date, we have provided 3 million meals. Join us on our mission to make better-for-you snacks that positively impact people's lives & the plant!