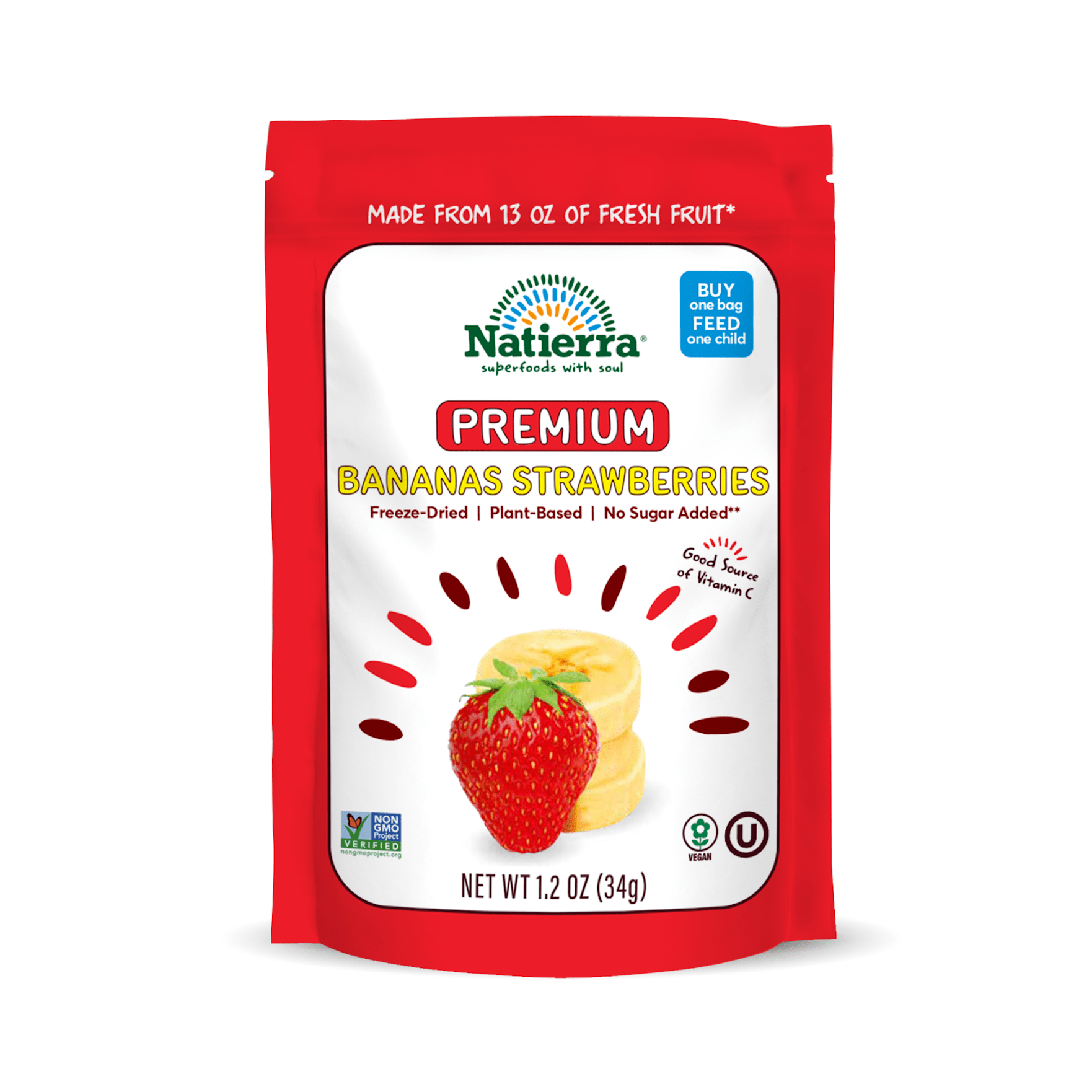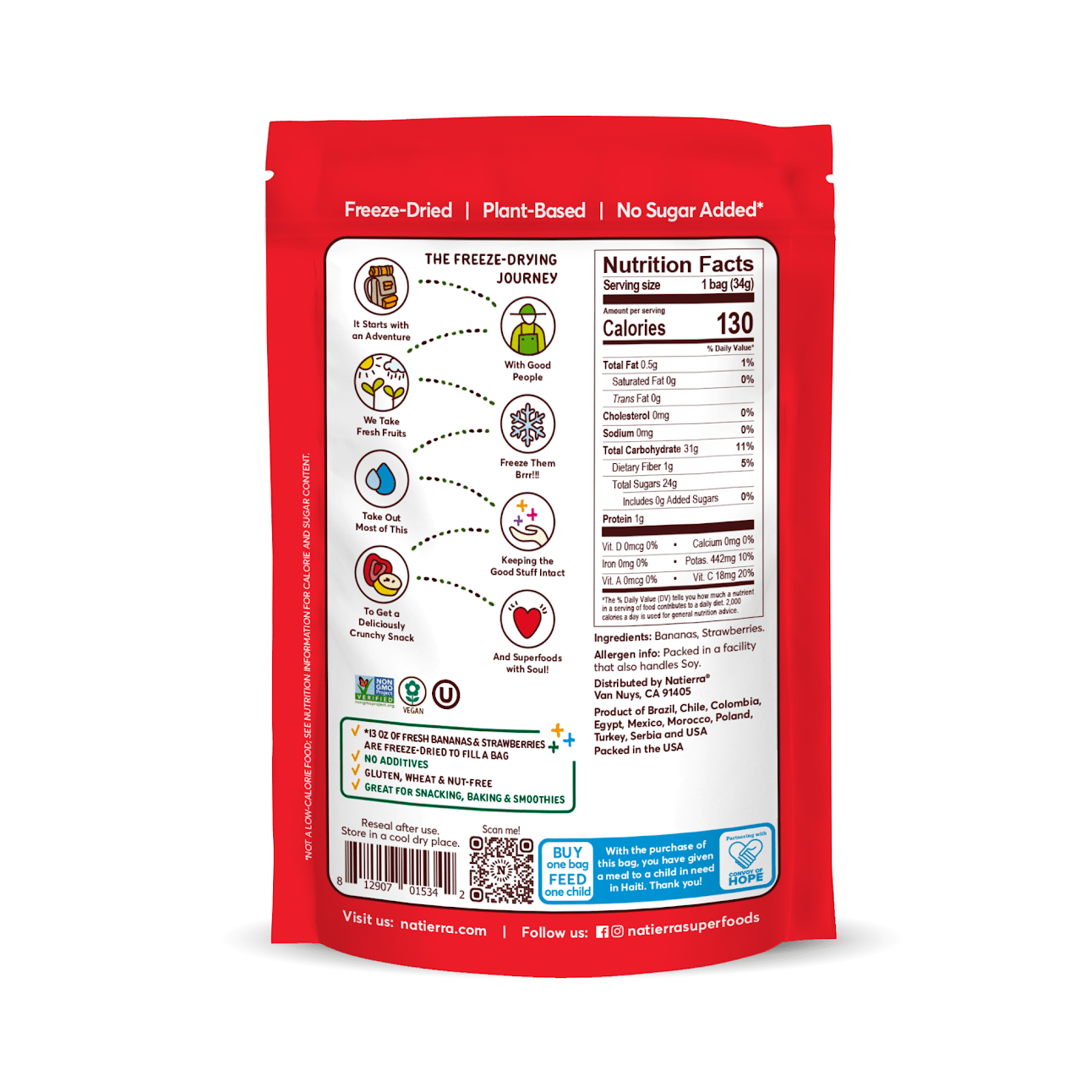 Freeze-Dried Bananas & Strawberries
This wholesome snack starts with fresh bananas and strawberries sourced from seasonal crops. Sliced bananas and strawberries are freeze-dried, which removes most of their water and adds a crunch that makes them absolutely irresistible.
This on-the-go snack combines the vitamins and fiber of fresh fruit with the crunch of a chip and the sweetness of candy. There's no frying, no baking, and only the sugar provided by Mother Nature!
Best Brand
I live in Michigan and have it deli ered. Best around and I have tried several brands.
Convenient & Tasty
I was hesitant about freeze dried fruit but it is so good. So I ordered enough to pack for our trip to Europe to eat on the go.
Freeze-Dried Bananas & Strawberries
3 MILLION MEALS & COUNTING!
We're invested in the countries & communities where we do business. In 2017 the Buy One Feed One program was founded, which provides a meal to a child with each eligible Natierra purchase. To date, we have provided 3 million meals. Join us on our mission to make better-for-you snacks that positively impact people's lives & the plant!