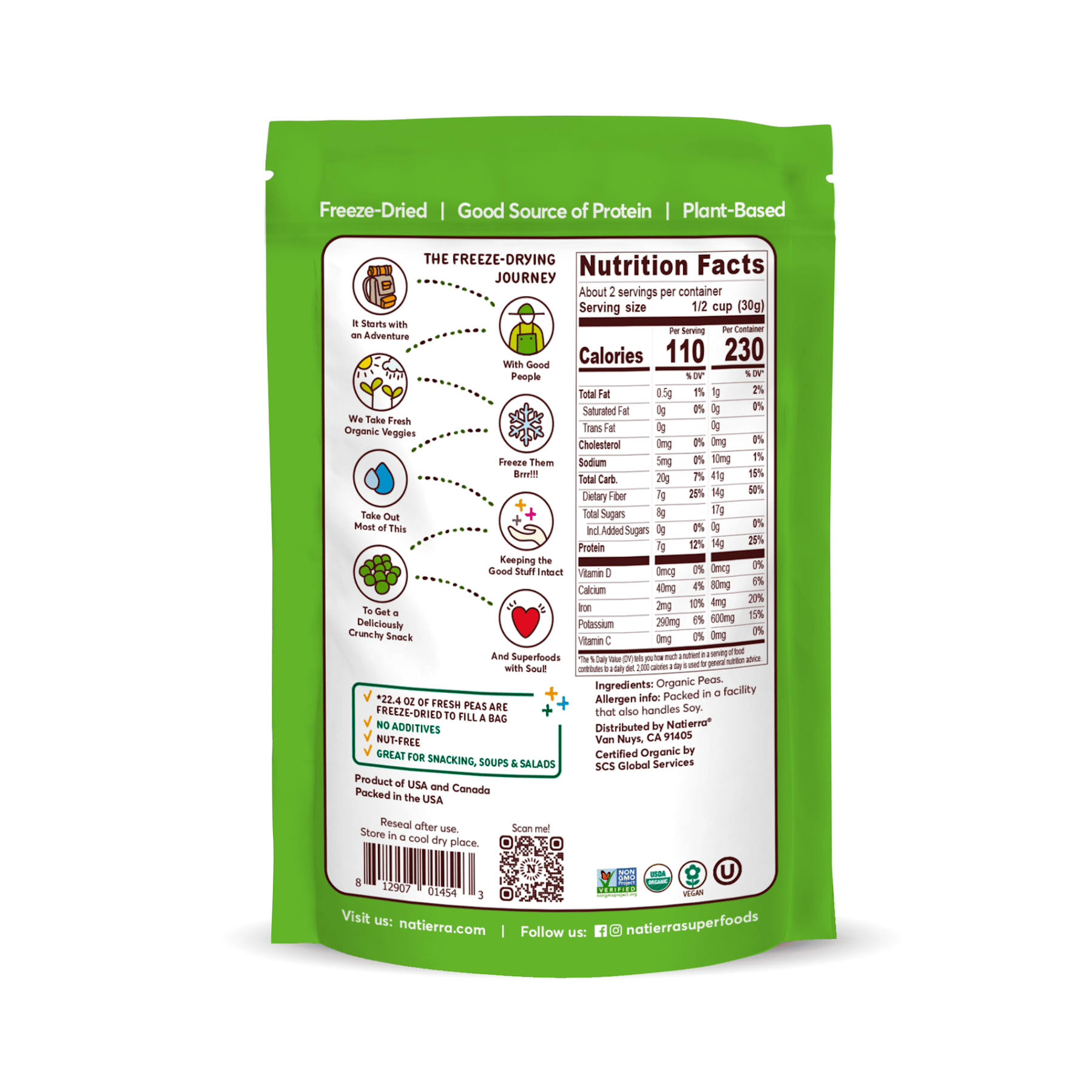 Organic Freeze-Dried Peas
This wholesome snack starts with USDA certified organic peas. These peas are freeze-dried, which removes most of their water and adds a crunch that makes them absolutely irresistible. Throughout the process they retain nearly all of the vitamins and fiber present in the fresh veggies.
Eat them from the bag or add to trail mix and salads.
Yum for the Peas
I use the Peas as a snack while cooking dinner.
Nothing like a healthy appetizer.
Freeze dried Peas
This may sound odd but my Bearded Dragon LOVES the freeze dried peas! He doesn't like the normal fresh leafy greens that they usually eat to make up the majority of his diet. He'll even wait for me to add them to his bowl of mealworms before he eats anything else. They're high in fiber and apparently dragon friendly!!
One of our favorites
These are so yummy we buy a 12 pack regularly. Everyone who tries them are surprised at how delicious and satisfying freeze dried peas are. I hope they never go away!
3 MILLION MEALS & COUNTING!
We're invested in the countries & communities where we do business. In 2017 the Buy One Feed One program was founded, which provides a meal to a child with each eligible Natierra purchase. To date, we have provided 3 million meals. Join us on our mission to make better-for-you snacks that positively impact people's lives & the plant!