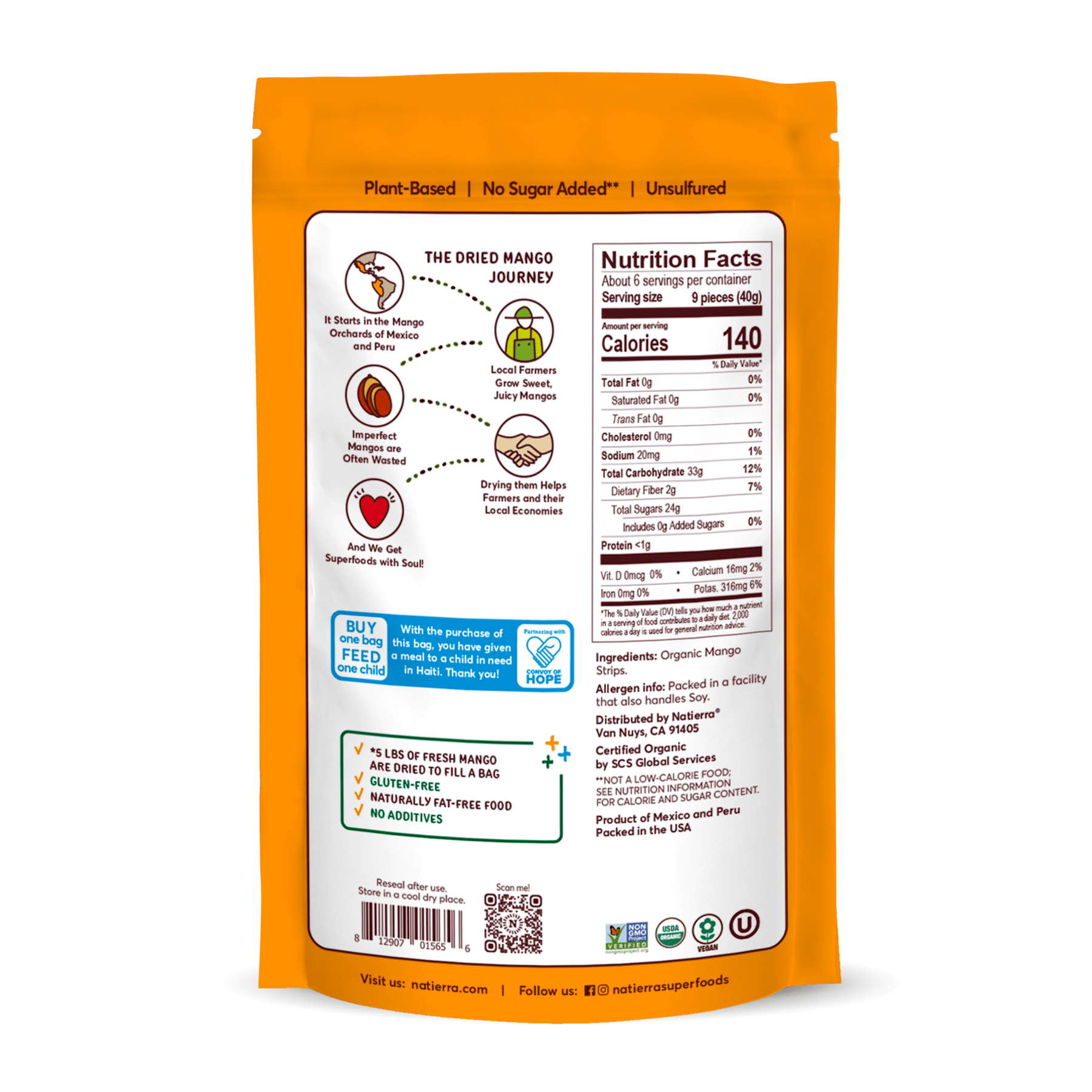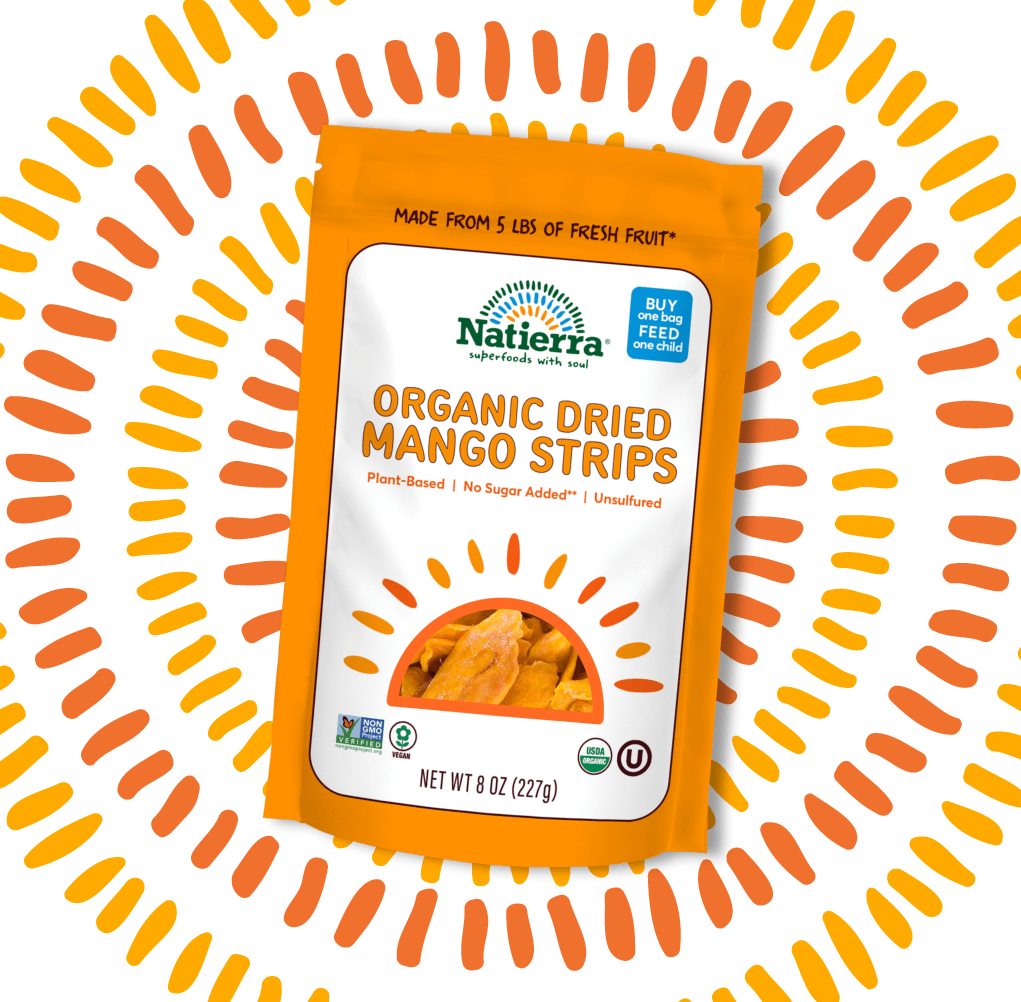 Organic Dried Mango Strips
Harvested from the prolific mango orchards of Mexico, these dried mango strips are packed with flavor. With no added sugar, each bite brings you a sweet snack without the guilt.
We choose only organic, Non-GMO and unsulphured dried mango to ensure the highest quality product.
For every online purchase of this product, we donate a meal to a child in need.
Learn more about our Buy One, Feed One program.
Fabulous
Just ate my very first bag and about to order a dozen!
Great sweet treat
Chewy and sweet, perfect for snacking without the guilt!
review
I love these Mango cheeks. My daughter introduced me to them and, although she buys them from Whole Foods, I was able to order them online. The product that was sent to me was a little drier and chewier than the ones she had but they are still delicious. I would absolutely recommend them to anyone.
3 MILLION MEALS & COUNTING!
We're invested in the countries & communities where we do business. In 2017 the Buy One Feed One program was founded, which provides a meal to a child with each eligible Natierra purchase. To date, we have provided 3 million meals. Join us on our mission to make better-for-you snacks that positively impact people's lives & the plant!