Smoothology™
You Are The Creator
Craft Your Smoothie
an easy, better-for-you smoothie
Mix and match our fruit & veggie powders or blends
Single-Fruit & VEGGIE POWDERS
A dash of blueberry, a pinch of pineapple, a little kick of kale...
Our Organic Smoothie Powders require no prep. They are ready to mix. Experiment to create your perfect custom blend.
Have a favorite smoothie recipe already?
Add our Organic Smoothie Powders to boost your daily fruit intake.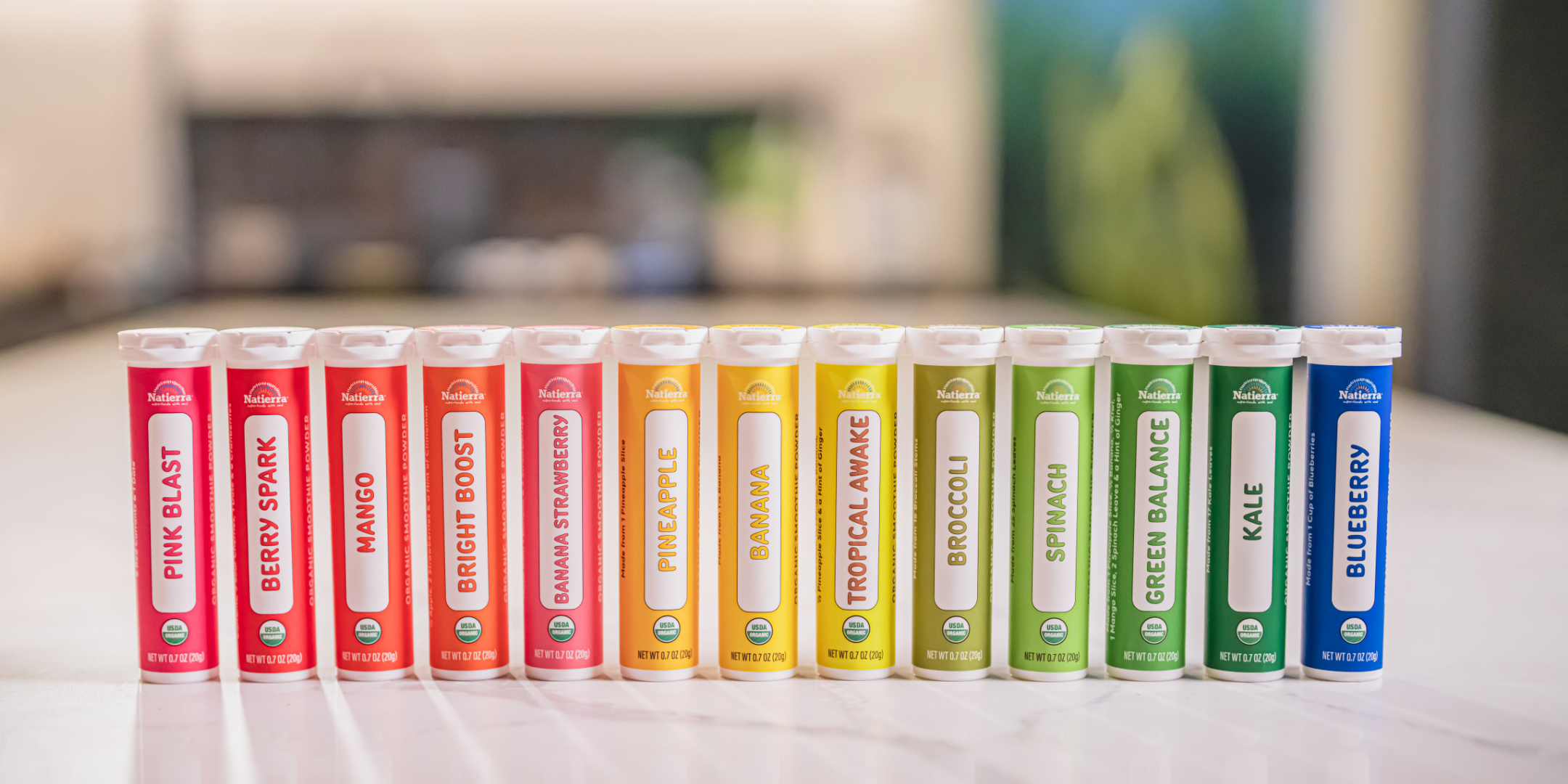 So Many Ways To Enjoy Natierra®
Organic Smoothie Powder Blends
If creating your own powder blends does not fit into your schedule, we've got you covered!
Our 6 different innovative organic Smoothie Powder blends, offer a quick and easy on-the-go option.
Just grab your Natierra® Shaker bottle, fill with your favorite liquid, add your Smoothie Powder Blend, shake & go!